About the Artist: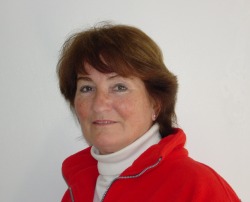 Herrat Sommerhoff was born in Dessau, Germany (known for the "Bauhaus" Art School) and educated in Bremen, Germany. -- In the United States she attended the Art Students' League in New York, as well as taking fine arts courses at Bergen Community College and the Art Center of Northern New Jersey.



She has exhibited her two and three-dimensional artwork widely in museums, galleries and corporate spaces, in New York, New Jersey, Pennsylvania and Connecticut on the East Coast, as well as showing outdoor sculpture in Colorado. Her last exhibit in Europe took place at the Ministry of the Environment in Berlin, Germany.



Sommerhoff lectures and conducts workshops at art centers, schools, teen arts and outdoor festivals. She is a member of the National Association of Women Artists (NAWA), SALUTE TO WOMEN IN THE ARTS, and a trustee of the Art Center of Northern New Jersey.
---